welcome to ladybird plantcare

The Plant Rescuer Product Edit
Houseplant lovers!
Sarah Gerrard-Jones AKA The Plant Rescuer has chosen her favourite Ladybird Plantcare products. Products that she recommends for dealing with pest problems in your collection.
Shop the edit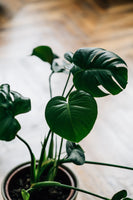 How to get rid of gnats
nematodes + sticky traps
Have fungus gnats (sciarid fly) been driving you mad? We have a simple and very effective solution.
Find out more